https://www.generosity.com/community-fundraising/wash-in-schools-for-a-cleaner-healthier-india
PHOTO: Clean water should be a right for everyone in India
Take a moment and think about washing your hands. Think about getting a glass of water, flushing the toilet, taking a shower, brushing your teeth… These are all things that most of us consider pretty essential to maintaining good personal hygiene, right?
Now imagine that you were born into different circumstances.
Imagine that the only water you had was brownish, muddy groundwater that made you ill when you drank it.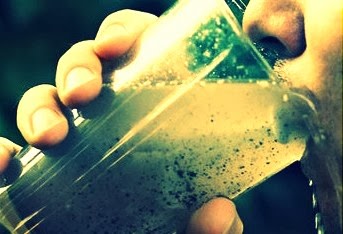 Imagine there was no way of washing your hands before eating except by rinsing them in that same infected muddy water; imagine that instead of a toilet, you just had to pick a spot in a patch of wasteland and hope that no venomous animals (or people) decided to rudely interrupt your business.
This is what life is like for millions of people in India's most marginalised communities every single day. But with your help, we can change this.
In India, diarrhoea alone causes more than 1,600 deaths every 24 hours. At the root of this, more often than not, are unsafe water, sanitation and hygiene (WASH) practices and facilities.
Our solution to this unfortunate situation is our WASH in Schools Project, a small-scale, grassroots campaign with that will have a big impact. A pilot program has been initiated in a few schools to test it and the reaction and feedback has been outstanding. But funding is now crucial to continue this amazing work.
This project will focus on four schools: two located in rural villages, and two in marginalised communities within the city (slums).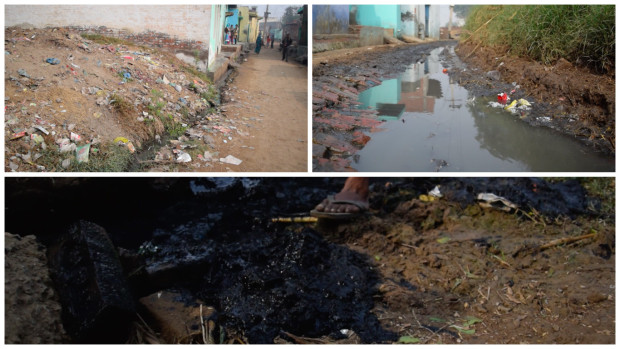 PHOTO: Open sewers and rubbish dumps are a common sight in rural areas and slums
It aims to:
a) Raise awareness around safe hygiene practices through workshops and other educational activities. This will involve first educating children about routine hygiene measures (hand-washing, drinking filtered water…) and how these can be implemented as a part of their everyday lives (boiling water before use, homemade water filters, how to find and use naturally-occurring disinfectants…). As well as this, we will hold specific focus groups on menstrual hygiene as this is often a problematic area for women, especially young girls (see below). The hope and part of the process is to take this learning back home to their families to help educate them too.
b) Distribute sanitation kits and supplies to the students. These include essentials such as soap, sanitary pads, hand sanitiser, toothbrushes and mosquito coils. Depending on funding and your support, some or all will also contain stationery (pen, pencil, sharpener, eraser, notebook...). In addition to this, we aim to provide each school with at least one non-electric water purifier, to allow children access to safe drinking water during school hours. We can only achieve this with your help.
A recurring theme throughout the project will be menstrual hygiene and the importance of education for girls. Our aim is to help girls complete their education in the best possibleconditions by informing and educating them and their families on their needs (hygienic and otherwise) and rights, whilst enabling girls to blossom and grow into empowered members of India's society.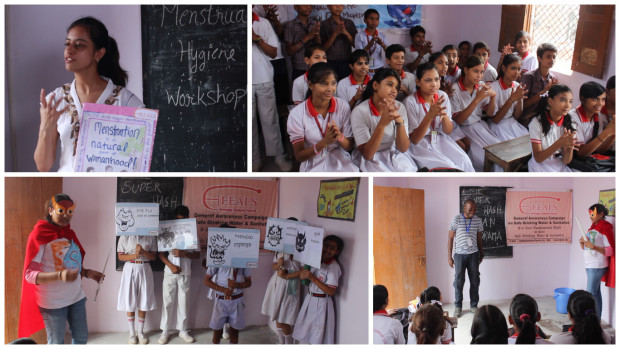 PHOTO: Some activities and workshops
REWARDS
♥ ♥ ♥ ♥ ♥ ♥ ♥ ♥ ♥ ♥ ♥ ♥ ♥ ♥ ♥ ♥ ♥ ♥ ♥ ♥ ♥ ♥ ♥ ♥ ♥ ♥ ♥ ♥ ♥ ♥ ♥ ♥ ♥ ♥ ♥ ♥ ♥
As you may have noticed, the rewards we offer won't physically go to the donor (other than a huge thank you on our site and facebook page and an e-greetings card, because you definitely deserve something). This is because we feel that our resources will be better spent on the people we are reaching out to with the Programme: the schools we'll be visiting are located in really underprivileged areas, and some don't even have things like desks and blackboards, let alone things like coloured pens and pencils to do creative activities with.
Consequently, instead of sending you rewards, we'll be giving them to the kids. Simple. We can't usually afford to offer the children little 'extras' like this, and we hope you are as happy as we are that this crowdfunding project will give us the chance to do just that :) All donations will be made in the backer's name, and you'll get a picture of your gift in action.
So go on, do something nice this Christmas, share the ♥ ♥ ♥, your gifts will help put a smile on a child's face.
WHO WE ARE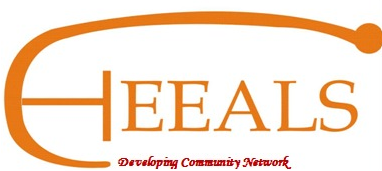 We are HEEALS(Health, Education, Environment and Livelihood Society), avibrant Indian non-profit aiming at building a self-sustained society in India, by empowering local communities with education, awareness and basic skills.
We are registered under Section 21 of 1860 Society Act with the Government of India, and most of our work is based on volunteering.
We particularly focus on children and we work a lot with schools in local villages and rural areas. We believe thateducation is a gift that can change children's lives, and we deliver our messages through interactive activities such as Wall Painting, Posters Drawing, Drama, group and one to one discussions… ways that give children a real part to play in the betterment of their own lives. We plan to create international awareness about sanitation, menstrual hygiene, toilets and unsafe drinking water, and its effect on female education and health.
In particular we want to target those living in rural areas, urban slums, refugee camps and orphanages. Alongside our awareness campaign, we also want to ensure that communities are equipped to tackle these issues by providing things such as water purification tablets, water tanks, soap and sanitary towels for young girls.
PROPOSED BUDGET AND OUR SCHEDULE
In order to limit disruption to ordinary school schedules as much as possible, our WASH awareness program will take the form of a series of activities spread over a 5-day period in each school.
An Example of a School Project Schedule:
DAY ONE - Handwash awareness and information class (1 HOUR)
DAY TWO - Handwash drama workshop (1 hour)
DAY THREE - Menstrual hygiene awareness and information class (1 Hour - girls only)
DAY FOUR - Menstrual hygiene workshop - how to make safe homemade sanitary pads + anonymous Q&A session. (1 Hour - girls only)
DAY FIVE - Recap session with all students and distribution of sanitary kits (approx. 1Hour)
Cost Breakdown
Sanitation kit*
Rs 600 - 1000 / $9 - $15 per unit
Water Purifier
approx Rs 1600 / $24 per unit
Soap Bar
Rs 10 - 20 / $0.15 - 0.30 per unit
Sanitary pads (6 pack)
Rs 35 / $0.50 per pack

YOUR DONATIONS AND SPONSORSHIPS WILL BE CRUCIAL
TO ACHIEVING OUR OBJECTIVES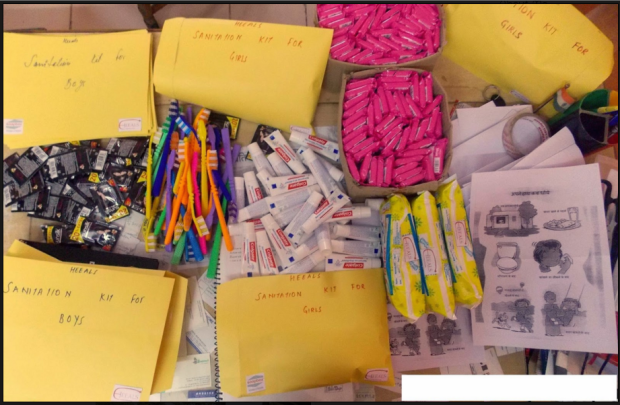 PHOTO: Some basic sanitation kits
*CONTENTS OF SANITATION KIT – the contents of sanitation kit will vary depending on funds and local demand
Sanitary items:
1 x soap bar
1 x sanitary pad pack
1 x toothpaste
1 x toothbrush
1 x mosquito coil
1 x hand sanitizer
1 x shampoo sachet
5 x WASH educational posters
1 x menstrual hygiene booklet (for girls)
Stationery:
1 x pencil
1 x pen
1 x eraser
1 x sharpener
1 x notebook
1 x envelope
tape
glue
A little goes a long way towards helping us! For just $1, you could supply a girl with enough pads to see her through her next period. For $9, the price of a cinema ticket, you could provide a child with a full sanitary kit for the next three months.
At the moment, we need just Rs 167000,00 / $2500 in order to fund WASH in Schools in the four schools identified for the project (reaching around 1,000 students).
All of the money raised on this crowdfunding page will godirectly to the project (including transport and logistics costs), and will allow us to impact the villages on a long-term basis by making sure that we not only carry out the project to its full extent, but are also able to return to the villages at a later date for monitoring and evaluation purposes.
If we do not raise the full $2500 of funding, we will do what we can with what the little we have and with the dedication of volunteers. For example by restricting our project to two schools instead of four. In the event of this scenario, our backers will of course be informed in detail about the changes, and will be provided with precise information about where their donation is going.
Some of our other work to raise awareness
Films:
An End To the Darkness: Roshni Teaser:
Press:
* SURVEY REPORT 2012 :
Other reports available upon request.
You can help us by many ways : by contributing financially to our project budget, then by spreading the word to your family and friends (sharing this page, or talking about our action), or even by volunteering!
THANKS FOR DONATING - HELP US MAKE A CHANGE
HELP US TO SPREAD THE WORD